About
Heidi was an only child, but not a lonely child, as she spent many happy hours reading books in the arms of an old willow tree. To earn money to buy books, Heidi worked in the garden, swatting mosquitoes and pulling weeds. She was paid one penny for each dandelion but nothing for the dead mosquitoes. Her parents called these earnings book money. Heidi called it blood money.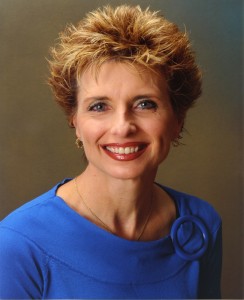 Later, Heidi become a mom and enjoyed reading to her two little boys. That is when she fell in love with children's books for a second time. In 1992, she decided to follow her dream and focus on writing for children.
In 1995, Heidi made her first modest sale to a children's Sunday school paper. Today she is the author of four books: All Aboard for Zippity Zoo, (1999), Come To My Party, (Henry Holt, 2004), What Kinds of Seeds are These? (NorthWord Press, 2006.), and Whose Nest is This? (NorthWord Press, 2009). Heidi's work appears in several anthologies, (many compiled by Lee Bennett Hopkins), and she has sold hundreds of stories, poems, and articles to various children's magazines. Heidi writes for Teaching Pk-8, has written song lyrics for Kindermusik, writes a children's book review column for a local newspaper, and is a contributing editor for The Prairie Wind. SCBWI's newsletter for children's writers and illustrators.
In addition to offering workshops and classes to writers, Heidi is also an instructor for the Institute of Children's Literature, a college credited correspondence course for adults who write for children. She also serves as Assistant Regional Advisor for the Society of Children's Book Writers and Illustrators (SCBWI) in Illinois. Heidi is a writer-in-residence for Chicago Public Schools through the authorship-based program for the Magnet Cluster Schools. She has participated in many Young Authors programs and has been a guest author at The Midwest Literary Festival, the Illinois Reading Council, and other related venues.
To learn more about Heidi, click on interviews.